Anne Verhamme receives the MHV prize of the SNF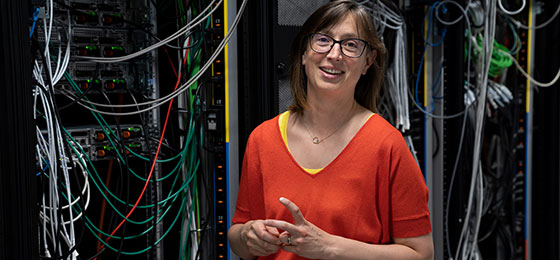 It is probable that primordial galaxies triggered the period in the history of the universe known as "cosmic reionisation". The Geneva-based astronomer Anne Verhamme has succeeded in demonstrating this by studying green pea galaxies. In recognition of this work, the SNSF will award her this year's Marie Heim-Vögtlin prize on 16 September 2019.
See the Press Release of the SNF.